My office looks remarkable week in and week out! A superb and classy company all the way around. I trust the Company who clean and I don't trust many people these days. Many thanks!
Lisa Snow
Professional services, I am very pleased. Thank you!
Justin Flow
Thank you for everything, the company is uncredible. Excellent professional services.
John Narrow
Received excellent service every single time, when ever I appoint a cleaner from T&M Cleaning Service. One of the best cleaning company in London I deal with every time. Regards, Jean Ngangso
Domestic Customer
I have been a client of T & M for many years. A very reliable service! The team is very efficient and polite. I trust them with all kind of cleaning jobs for my home and they have supported me for most of the Covid pandemic. My home has not always been easy to clean but gradually they got on top of the problems, something I could not do myself.
Anne
Self employed and a housewife
I have been using T and M Cleaning for 12 months now both at my home and my daughters home. Our cleaner Elena is wonderful, always on time and works really hard. If I need to alter my visit dealing with Michael is very easy. In my line of work I deal with lots of trades and would give these guys 10/10.
Sue Hainsby
Letting Agent and Landlord
Customer service was great once the cleaners arrived they were very polite and professional. They did their job up to a very high standard and met my expectations,would definitely recommend.
Tarana Simans
" I've been using T&M Cleaning for more than 3 years for regular domestic cleaning. And that pretty much says it all. Always reliable, personable and brilliant with their work. Often going the extra mile to make sure everything is fully cleaned, even when our dogs have created even more mess than normal! I highly recommend T&M to anyone looking for highly professional cleaning from people you can rely on and trust. "
Jason Smith
" I recently had the pleasure of working with T&M cleaning services when I required the services of a cleaning company very quickly. Our rewire had over run until the Saturday and the client was due home on the Sunday from their holiday. I phoned Michael Valkov the director on the Saturday and he arranged a team of cleaners within an hour to come to site and give the house the special treatment. His team done a great job, for great price, and all at the spur of a moment. I literally couldn't have asked for more. Many thanks to T&M cleaning services they really saved the day and I would highly recommend them. "

Glen Watkins
" Michael and his team at T&M Cleaning Services, have been making sure that the Love Water offices are clean and tidy for some time now. We have trusted them to feel comfortable supplying keys so that they can gain entry to do their work outside normal office hours. I have always been pleased with the quality and thoroughness of their cleaning work, and the professional manner of Michael. I would have no hesitation in recommending their services."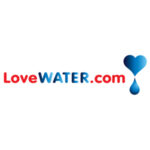 Nick Swan
" I just wanted to thank you and your team for the late night and Saturday working to clean the shop walls, products, flooring and offices here at Advanced Print, you did a fantastic job even the filing cabinets look new now and they are 30 years old at least. Also the price you quoted is the price you charged, hopefully next month when you come to clean it will be a bit easier as my shop was never cleaned properly before, its much better to get professionals. Thank you very much… "
Gary Beckett
Proprietor, Advanced Print
" As a prestige developer we are always looking to work with companies who share our philosophy of excellence in everything we do and to give our customers the experience they deserve. T and M Cleaners have exceeded our expectations; are punctual, professional and perfectionists. I would not hesitate to recommend their services and look forward to working closely with them for the foreseeable future. "
Michael Cain
" I would like to say a massive thank you to Michael and the team at T& M Cleaning for the fantastic job you have done in my office and home for the last two months. It is a great relief that I no longer have to worry about the mess I got used to living and working in thanks to your service. Your professional approach to cleaning is amazing. I am extremely grateful that you provide a fully comprehensive service which means my wife and I don't have to help you out or any supply equipment, for such a low price. Getting your cleaning service has finally allowed us to have relaxing evenings after long days at work instead of cleaning up after the kids and pets. Thank you so much. I highly recommend your service to friends and family who can benefit "
Eny Osung
" I have great pleasure in recommending Michael Valkov and his team. Ok you expect the basics in business to be done right: turn up on time, do the job reliably and to the quality level agreed and I know I can rely on this from T and M cleaning services on a week in week out basis. They are just soo consistently good and I really like that. They say you should look out for and do business with companies that are keen to grow their business and their brand and again in this case it is a solid truism, in fact Michael is the epitome of a leader wanting to grow a great business and I have every confidence he will. Not least because nothing is too much trouble and the team will always try and change plans to take on a new job (Yeah sorry about the
Richard Higgs