Professional Carpet Cleaning Cleaning North Cheam London
Most industry experts agree that a professional carpet cleaning should be utilised every year, or every 12 to 14 months. This certainly rungs true for high traffic areas such as the living room.
Astonishingly, some studies suggest that up to 9 pounds of dirt and grime are found within 1 square yard of carpet. The carpet might appear to be clean at first sight, but hidden dirt lies within the fibres. A regular cleaning will keep the carpet looking nice, and it will sanitise it.
Our carpet technicians staff uses a 9-step routine to keep your carpet looking as new as the day that you installed it. This system is one of the very best in the UK.
The 9-Step Process Includes the Following:
Professional use of Prochem pre treatment spray. This spray serves to get rid of oily substances and pollutants which lie deep within the carpet.
A unique machine that grooms your carpet into a like-new condition.
Extensive inspection with client input. Home owners are encouraged to point out particularly dirty areas or stains for removal.
Our high pressure steam brushe break up dirt particles for efficient removal. This serves to leave the carpet pile looking fresh and clean.
An industrial vacuum employs a powerful cleaning action for the best performance possible.
We will arrange a fully equipped team of cleaners to clean the property from top to bottom. The price may vary on size, condition, location and services required.
Please note that additional charges for Congestion Charge and Parking may apply (if applicable).
Reason For Being A Top Rated Carpet Cleaning Cleaning Company Sutton-North Cheam-London
Reliable Carpet Cleaning Cleaning Company in Sutton-North Cheam-London
Best Cleaning Services In Sutton North Cheam London We Offer
T&M Cleaning Services is a top rated professional cleaning company based in North Cheam SM3 and all of our cleaners are well trained, highly skilled and experienced. List of our professional cleaning services we offer.
Top Carpet Cleaning Cleaning Company Sutton, North Cheam London
Book the professional cleaning company in Sutton, North Cheam, London. Our three simplified working process
Some Of Our Best Carpet Cleaning Cleaning Service Reviews
" I've been using T&M Cleaning for more than 3 years for regular domestic cleaning. And that pretty much says it all. Always reliable, personable and brilliant with their work. Often going the extra mile to make sure everything is fully cleaned, even when our dogs have created even more
Jason Smith

" I recently had the pleasure of working with T&M cleaning services when I required the services of a cleaning company very quickly. Our rewire had over run until the Saturday and the client was due home on the Sunday from their holiday. I phoned Michael Valkov the director on
Glen Watkins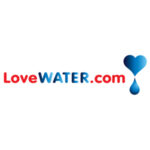 " Michael and his team at T&M Cleaning Services, have been making sure that the Love Water offices are clean and tidy for some time now. We have trusted them to feel comfortable supplying keys so that they can gain entry to do their work outside normal office hours. I
Nick Swan
" I just wanted to thank you and your team for the late night and Saturday working to clean the shop walls, products, flooring and offices here at Advanced Print, you did a fantastic job even the filing cabinets look new now and they are 30 years old at least.
Gary Beckett
Proprietor, Advanced Print
" As a prestige developer we are always looking to work with companies who share our philosophy of excellence in everything we do and to give our customers the experience they deserve. T and M Cleaners have exceeded our expectations; are punctual, professional and perfectionists. I would not hesitate to
Michael Cain